SEO, better known as search engine optimization, is a crucial element in today's world of media and digital marketing. While is vital for any online business to run successfully with regard to marketing, the steps for understanding and improving SEO can be tricky and hard to learn, especially for beginners. Thankfully, there are dozens of software and programs available to add to any content strategy for better rankings and higher website optimization.
SEO Tools Features
The features table provides an overview of the capabilities of each of the 20 affordable SEO tools, including whether they offer backlink analysis, keyword research, site audits, competitor analysis, rank tracking, and other SEO-related functionalities. This table is useful for comparing the features of different tools and choosing the best one for a particular use case.
Tool Name
Keyword
Research
Site
Audits
Backlink
Analysis
Rank
Tracking
Competitor
Analysis
Ahrefs
✔️
✔️
✔️
✔️
✔️
SEMrush
✔️
✔️
✔️
✔️
✔️
Moz Pro
✔️
✔️
✔️
✔️
✔️
Serpstat
✔️
✔️
✔️
✔️
✔️
SpyFu
✔️
✔️
✔️
✔️
✔️
KWFinder
✔️
❌
❌
✔️
✔️
Majestic
❌
❌
✔️
✔️
✔️
SEO PowerSuite
✔️
✔️
✔️
✔️
✔️
Google Analytics
❌
❌
❌
✔️
❌
Google Search Console
❌
✔️
❌
✔️
✔️
Google Keyword Planner
✔️
❌
❌
❌
❌
Yoast SEO
✔️
✔️
❌
❌
❌
Screaming Frog
❌
✔️
❌
❌
❌
GTmetrix
❌
❌
❌
❌
❌
Raven Tools
✔️
✔️
✔️
✔️
✔️
Sitechecker
✔️
✔️
✔️
❌
❌
Longtail Pro
✔️
❌
❌
✔️
❌
SEObility
✔️
✔️
✔️
✔️
✔️
Keywords Everywhere
✔️
❌
❌
❌
❌
Low Fruits
✔️
❌
❌
✔️
❌
SEOquake
✔️
❌
✔️
❌
✔️
Mangools
✔️
✔️
✔️
✔️
✔️
SEO Tools Pricing and Features
SEO Tools Pricing
The table includes the monthly or annual subscription fees for each tool and the different pricing tiers available for some of the tools. The table is helpful for comparing and choosing affordable SEO tools based on pricing, while the other tables provide information on the features and benefits of each tool.
| Tool | Price |
| --- | --- |
| Keywords Everywhere | $10 per 100,000 credits |
| Ubersuggest | $12 per month |
| SEObility | Free – $200 per month |
| SEMrush | $119.95 – $449.95 per month |
| Moz Pro | $79 per month |
| Ahrefs | $99 per month |
| Serpstat | $55 – $499 per month |
| Longtail Pro | $25 – $98 per month |
| Mangools | $29.90 – $79.90 per month |
| SpyFu | $33 – $299 per month |
| Raven Tools | $39 – $4788 per month |
| Majestic | $49.99 – $399.99 per month |
| AccuRanker | $109 – $499 per month |
| CognitiveSEO | $129 – $499 per month |
| SE Ranking | $31 – $319 per month |
| Sitechecker | $6 per month |
| GTmetrix | Free – $14.95 per month |
| WooRank | $59.99 – $249.99 per month |
| Advanced Web Ranking | $49 – $499 per month |
| Rank Ranger | $69 – $399 per month |
SEO tools pricing
Google Analytics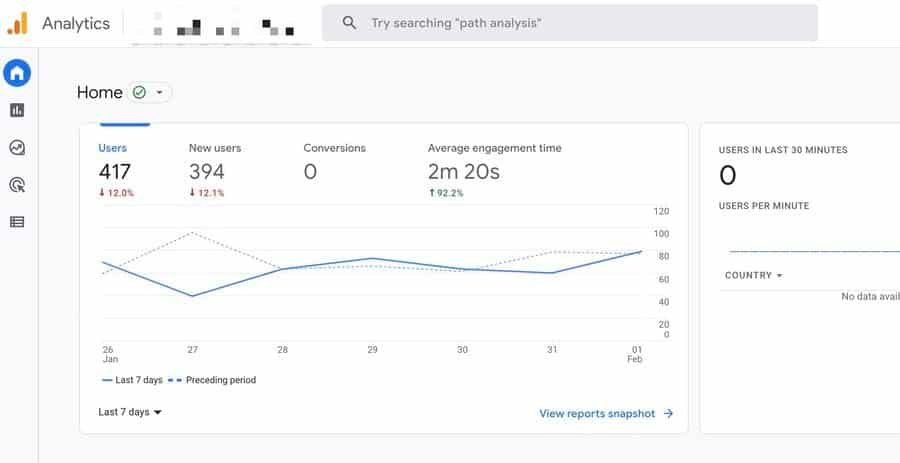 Google Analytics is a free SEO tool that provides users with a detailed traffic analysis of their website. It can report many statistics, such as impression clicks, organic clicks, and average position ranking in the Google search engine. The website includes a breakdown of data 404 errors and previously blocked or eliminated pages, improving personal site troubleshooting and search engine optimization.
Why Google Analytics?
Google Analytics provides users with a simple and organic breakdown of your website's performance using Google's analytical strategy.
Google Analytics features
Traffic analysis for website performance.
Google Analytics pricing
Standard Plan $179/month
Lite Plan $99/month
Free Plan
Google Trends
Google Trends is a tool that provides the latest trending words, topics, and phrases produced and searched within Google. Information is extracted by analyzing search inquiries in Google over a period of time, and can then be used for increasing the website search ranking and for better optimization. In addition to trending topics, Google Trends includes statistical methods for keyword usage and geographic distribution of trending topics.
Why Google Trends?
Google Trends is a free SEO tool allowing users to analyze the popularity and searches of specific keywords and phrases.
Google Trends features
Finds Google's most ranked trending topics.
Google Trends pricing
Google Search Console
Google Search Console allows users to view a complete view of their website with an affordable SEO tool. It provides a detailed report of search results and rankings, the number of clicks it receives, and which countries and devices from which your website receives the most traffic. Additionally, Google Search Console features a URL inspection to see if the domain is within the Google index, as well as index information, sitemaps, and detections, improving the overall performance of the site.
Google Search Console is typically used for organic performance monitoring and audience targeting tests metadata by watching security and analyzing data and search engine optimization.
Why Google Search Console?
Google Search Console provides reliable and accurate data, has a simple user interface, and uses Fetch as Google scans your website.
Google Search Console Features
Control center to keep track of XML sitemaps.
Communication route for transmitting website maintenance issues.
Data source to extract data in Google Analytics.
Google Search Console Pricing
SEO Power Suite
SEO Power Suite is a software consisting of 4 different apps right under one SEO toolbox. Each application is similar when it comes to style and usage, making the interface simple and user-friendly. It combines the usages of keyword research, site audits, spyglass software, and link assistance for building successful digital marketing campaigns.
SEO Power Suite operates on Windows, Apple, and Linux, and has an additional Cloud component for syncing projects directly to your cloud and/or Dropbox. The free version is a forever-functioning SEO analyzer, making it great for beginners or those experimenting with different products.
Why SEO Power Suite?
SEO Power Suite combines 4 main applications in one resulting in the ultimate affordable SEO tool there is. Many users solely rely on SEO Powersuite for all of their SEO and digital marketing needs. Additionally, SEO Suite provides product support, a Facebook group, license renewals for Pro and Enterprise, and uses LSI for automatically better Google ranking.
SEO Power Suite Features
Rank Tracker for keyword research and competitor reporting.
Website Auditor for performing technical website audits.
SEO Spyglass for backlink profile of any website.
Link Assistant for link-building campaigns.
SEO Power Suite Pricing
Free Version
Pro Version $25/month or $299/year
Enterprise Version $42/month or $499/year
Individual Application (Rank Tracker & Website Auditor) $125-$349/year
Screaming Frog
Screaming Frog & SEO Spider are affordable SEO tools that stand out for their sophisticated data that is very simple and straightforward. It will identify broken links, duplicate content, missing tags, and missing links. In addition to the Screaming Frog features, SEO Spider is its main draw for SEO users. It provides quick website audits without letting any issue or negative aspect go unnoticed, providing suggestions and feedback for better future optimization.
Screaming Frog is mainly used for crawling Javascript webpages, completing Xpath data extraction, and detecting duplicate content on sites.
Why Screaming Frog?
Screaming Frog is a fantastic crawling tool with API access to the most commonly used SASS, has a high-quality customer service center, and the free version has everything needed to equip beginners.
Features
SEO Spider
Duplicate content and URLs.
Redirect audit for redirect chain detecting.
Examines metadata and page titles.
XML Sitemaps with advanced URL settings.
Pricing
Free Version
Paid Version $200/year
Authority Labs
Authority Labs is an ideal cheap SEO tool that automates SEO monitoring and tracks local and mobile rankings with keyword data and search engine ranking. I can recover keywords that weren't given in a previous scan or that are less frequented and uncommon resulting in high search optimization for individual keyword usage. The program does checks on a regular basis giving daily up-to-date information for comprehensive data analysis.
It's often used to track positions on numerous websites, competing domains, in-depth analysis reports, and mobile rankings compared to desktop rankings.
Why Authority Labs?
Authority Labs keeps track of competing domains and sites, monitors product rankings across an array of different platforms, and provides a comparison of mobile and desktop rankings for further design and interface structuring.
Authority Labs features
Keyword targeting to target useful keywords.
Daily reporting with a detailed analysis.
Free 30-day free trial for all new users.
Authority Labs pricing
Plus $49/month
Pro $99/month
Pro Plus $225/month
Enterprise $450/month
Ubersuggest
Ubersuggest is a powerful and integrated SEO tool used to enhance and improve digital marketing at an affordable cost. Creator Neil Patel began his SEO training on YouTube and then migrated over to develop Ubersuggest providing all of his favorite and most effective SEO tools. Not only does Ubersuggest feature SEO keyword research and content planning, but also SEO Powersuite and a highly generating keyword analysis. Ubersuggest is perfect for monetizing brands through SEO and eliminating manual time and errors by proving timely cost-effective reports, audits, and suggestions.
Why Ubersuggest?
Ubersuggest provides users with a long range of useful tools to boost their SEO marketing and development strategies by providing an array of add on, helpful courses, coaching calls, email support, worksheets and templates, and additional digital marketing consulting.
Ubersuggest Features
Keyword Discovery for finding profitable keywords.
Site Audit for technical SEO issues and faults.
Daily Rank Tracking for changes in rankings.
Competitor analysis to understand competitor SEO strategies.
Backlink data for new opportunities.
SEO project organization for specific or multiple projects.
SEO browser extension for quick and easy usage.
SEO training and support.
Ubersuggest Pricing
Individual $29/month
Business $49/month
Enterprise $99/month
Check My Links
Check My Links might be the simplest and cheapest SEO tool there is for digital marketers, freelancers, bloggers, or website owners. This software is a Chrome extension that can be added allowing users to check for broken links leading to or from their website and within the website itself. It will identify links that aren't working properly for better website optimization and easier identification of broken links. Additionally, the program will report statistics on followed and non-followed weblinks, and add suggestions or information to fix, maintain, or upgrade.
Why Check My Links?
Check My Links is a superb affordable SEO tool for digital marketing purposes to better optimize a website's usage and features, and rank it high in search engine results.
Check My Links Features
Finds broken links on web pages.
Check My Links Pricing
GTmetrix
GTmetrix is one of the simplest, yet most effective affordable SEO tools used for digital marketing. Its sole function is testing the loading speeds of sites and webpages and the website uptime itself. It's best used with those who are looking to optimize their site and drive traffic for further usage.
The software uses tools that evaluate the loading time of a website such as page size, Javascript files, load time, and HTTP requests. The software can be used on its own, or across multiple different locations and browsers to generate a split testing report proving a statistical analysis of the site itself, and how it functions across other platforms and devices.
Why GTmetrix?
GTmetrix is typically used for testing website loading speeds and tracking improvement over time by site owners for better future performance.
GTmetrix features
Loading speeds and website uptime analysis and breakdown.
Mobile testing for testing pages from multiple locations.
GTmetrix pricing
Free (additional paid features available)
Serpstat
Serpstat is the ultimate hacking tool for growth and content marketing. It's extremelyuser-friendly, making it accessible for large agencies or firms, personal users, or for small or start-up businesses. It uses a backlink analysis to complete a site audit, comparing your website to other leading competitors. Additionally, not only does it identify your top competitors, it provides you with their own marketing strategies and budgets, as well as suggestions. It's currently one of the most popular affordable SEO tools with more than 350,000 experts and users active.
Serpstat is used for examining the usefulness of websites by searching for keywords and gathering data, tracking global search results regularly, and identifying competitors as well as their marketing budget and strategy.
Why Serpstat?
Serpstat has excellent keyword capabilities with a user-friendly interface and a well-organized program for newbies and advanced users. It contains an array of tools for simple and in-depth research depending on needs and preferences.
Serpstat features
Backlink analysis provides data from the current to 2 years prior.
Site audit for cleaning up the website.
Cluster research for keywords and marketing suggestions.
Serpstat pricing
Lite $55-$69/month
Standard $119-$149/month
Advanced $239-$299/month
Enterprise $399-$499/month
Raven Tools
Raven Tools is an SEO, social media, and strong reporting all-in-one system and is one of the most widely used cheap SEO tools on the market. It provides a cloud-based all-in-one that is suited for beginners, freelancers, small business owners, agencies, and even enterprises. Its strongest asset is its marketing reporting program paired with its SEO software suite. Besides its main 5 features, Raven Tools has access to additional Google Data Studio reporting connectors as an add-on bonus, making it one of the most accessible and unique affordable SEO tools. Additionally, its social media integration is not a common feature amongst learning competitors, allowing SEO and SEM reports and integrating social media campaigns.
Why Raven Tools?
Raven Tools include excellent reporting capabilities and social media tools and is especially inviting for those looking to build their SEO marketing, rankings, and digital marketing strategies.
Raven Tools features
Marketing reports for multiple clients or agencies.
Competitor domain research to analyze competitive domains.
Site auditor to perform SEO audits.
SERP rank tracker, which tracks organic search rankings.
Keyword rank checker identifying top keywords.
Keywords research with suggestions and statistics.
Backlink checker and link spy for profile development.
Social Media integration.
Raven tools pricing
Small Biz $39/month or $468/year
Start $79/month or $948/year
Grow $139/month or $1688/year
Thrive $249/month or $2988/year
Lead $399/month or $4788/year
Keywords Everywhere
Keywords Everywhere is one of the best affordable SEO tools for generating keyword research. It's best used when formatting SEO keyword research and planning content, being sure only the most helpful and top-ranked keywords are used in a helpful fashion. Its browser extension makes it simple and user-friendly and provides a unique API. It will browse different target sites such as google, bing, youtube, amazon, Etsy, and other popular search engine sites where keywords are often used. The data provides monthly volume search, cost per click, and google ads competition sites. Additionally, Keywords Everywhere provides a keyword's historical trend, competitor keyword trend, and traffic research trend with easily accessible files.
Why Keywords Everywhere?
Keywords Everywhere is mainly used for keyword generation and its sole purpose is keyword research. Focusing only on keywords can provide a more accurate, researched, and organic list of keyword ideas compared to all-in-one competitor programs.
Keywords Everywhere features
Browser extension
Keyword data for multiple websites.
File exporting and keyword importing.
Keywords Everywhere pricing
Based on Keyword data credits. 1 credit = 1 keyword.
$10 per 100,000 credits
$50 per 500,000 credits
$100 per 1,000,000 credits
$500 per 5,000,000 credits
Low Fruits
Low Fruits is a cheap and cost-effective tool for analyzing and clustering keywords by providing automated SERP analysis regularly. It can analyze a list of previously man-made keywords, as well as generate its own list of trending and top-ranking keywords to use on your site. Its clustering feature will provide an assortment of keywords clustered into groups to be used together or that share similar interests.
In addition to generating keywords, Low Fruits provides longtail keyword searches as well by performing wildcard searches. Wildcard searches find specific combinations of keywords and phrases that won't be found in other competitors' SEO systems, proving you with higher search rankings.
Why Low Fruits?
Low Fruits saves users a lot of manual search time by analyzing SERPs automatically to provide a rank for keywords faster and more efficiently.
Low Fruits features
Keyword research for keyword analysis
SERP competitor analysis
Clustering for similar search intent for keywords.
Low Fruits pricing
Based on Keyword date credit.
$25 for a bundle of credits or $20/month
Ahrefs
Aherfs is one of the most attractive cheap SEO tools on the market thanks to its user-friendly interface and array of helpful tools. Its newest feature provides site structure with suggestions provides on how to improve layout and design for better ranking. It's the quickest web crawler available next to Google and targets monthly traffic, top keywords, and relevant data for future use. Not only does Aherfs allow users to examine traffic and ranking of their own site, but those of their competitors as well.
Aherfs is typically used for running monthly website audits, doing regular keyword research with low keyword difficulty, and finding new domain prospects for future outreach.
Why Aherfs?
Aherfs is an ideal affordable SEO tool. It's extremelyuser-friendly, provides keyword research, and has impeccable client service as well as a helpful Facebook group for all active users.
Ahrefs features
Backlink analysis for your website and competitors.
Ranking history for terms and keywords.
Content explorer that comprises more than 1 billion web pages.
Outgoing link reports.
Ahrefs pricing
Sitechecker
Sitecheker is a great digital marketing tool for tracking everyday keywords used over time. The free SEO analyzer features identify mistakes, and warnings, and provide alternative suggestions for rank improved. Sitechecker allows the user to operate as an SEO expert by identifying how the website ranks over time. It can provide backlinks for newly generated traffic to your site, as well as eliminate or vanish links to your site as well. Additionally, the health checker will give an overall website assessment with ratings in SEO, traffic, backlinks, and keywords.
Sitechekcer is often used for the analysis of competitors, analysis of site audits and checks, tracking new and lost backlinks, and monitoring new keyword positions in search ranking compared to previous ones.
Why Sitechecker?
Sitechecker performs in-depth research to identify and correct SEO issues, track backlinks in real-time for new and eliminated links, and informs you of how your website performs throughout different devices for improvement in interface usage.
Sitechecker features
Website traffic checks with unrestricted access to competitors' traffic lists.
On-page SEO audits
Daily backlink tracking identifies new or deleted links back to your site.
Sitechecker Pricing
Longtail Pro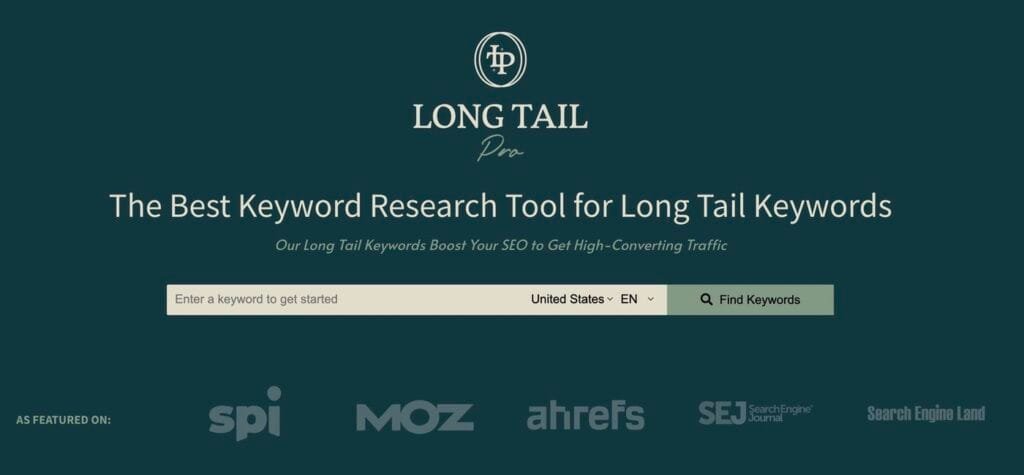 Longtail Pro delivers relevance to your website by providing users with less competitive and long tail keywords. It's perfect for those looking to rank higher on Google by editing and adding additional keywords that aren't as common, are longer in length, or are less competitive than other similar words or phrases. Longtail makes it simple to identify these keywords, no matter the subject, and increase site traffic by using keyword research and statistical analysis alone.
Longtail Pro is typically used for keyword generation for less frequented results and for finding keywords that have a lower competition ranking.
Why Longtail Pro?
Longtail Pro is user-friendly with a quick learning curve, making it an excellent cheap SEO tool for beginners. It effectively identifies less competitive keywords that are less common, but just as effective and profitable.
Longtail Pro features
Load & export methods for importing keywords.
Separate projects for managing more than 1 campaign at a time.
Longtail Pro pricing
Starter $25/month
Pro $45/month
Agency $98/month
SEObility
SEObility is an all-in-one SEO software and tool program designed to be as simple to use as possible. It's perfect for newbies in digital marketing as it's one of the most user-friendly cheap SEO tools on the market. SEObility allows users to perform site audits while using competitor comparisons to improve SEO rankings and monitor keywords for improvements.
SEObility is best used when crawling and auditing websites daily while checking the Google rank tracker. It provides secure browsing by checking for blacklists and checking metadata with on-page content. CSV and PDF reports are available with in-depth ranking, statistics, comparisons, and suggestions.
Why SEObility?
SEObility is easy and simple to use regarding user experience and the interface uses systematic analysis using a TF-IDF method and has a reasonable price compared to other leading competitors.
Features
Local search results
Target group rankings
On-page crawling
Keyword monitoring
Comparison of competitors with method improved suggestions
Pricing
Basic (Free)
Premier $50/month
Agency $200/month
SEOquake
SEOquake is a powerful SEO toolbox for your browser. Its main use is for comparing website competitors by supplying an analysis report including traffic sources with their percentages. Its link analysis tool will provide you with all the necessary information needed to boost your website by comparing your statistics with leading competitors, while its special spyware allows you to spy on other SEO stats while improving your own as well.
SEOquake is best used when internal and external relationships need to be examined and when conducting an any-page SEO audit. The program uses real-time domain comparisons and provides data as a CSV file.
Why SEOquake?
SEOquake examines competitors' websites, supplies SEO analysis, and recommendations, analyzes sources of traffic, and is applied to find backlinks for any website.
Features
SERP overlay to see the entire SERP analysis
SEO Bar for rapid info
Keyword Analysis
Pricing
Moz Pro
Moz Pro can do just about anything when it comes to SEO. It's one of the most affordable SEO tools providing the most bang for your buck. Not only does it provide industry-standard statistics, but also an array of optimization recommendations and is the leading predictor of higher ranking outcomes and trending keywords. It produces some of the highest DA rankings, resulting in users of Moz having rigger ranking results. Moz Pro provides site audits, backlink analysis, and keyword research with a browser plugin to access and see scores in your browser directly.
Moz Pro is mainly used for its domain authority tracking system, on-page SEO and keywords search analysis, and profile link analysis.
Why Moz Pro?
Moz Pro uses domain authority for predictions of website rankings, evaluates metrics with statistical analysis, and provides a brief review of other leading competing websites.
Features
Keyword analysis with SERP analysis.
Rank tracking monitoring organic ranking and generating keywords.
Site audits to identify faults.
Backlink analysis and domain authority.
Pricing
30-day free trial
$79/month
Mangools
Mangools is a must-try SEO reporting tool and is widely used by freelancers, bloggers, and marketers. It's very affordable and is adaptable for small businesses to big developed agencies. It uses a keyword generator tool for finding relative and top-ranking keywords, as well as yearly trends and yearly search volumes compared to keyword difficulty. Its SERP overview can allow a glance at up to 10 leading competitors' rankings, acts as a website analyzer by performing site audits, and positions keywords into google visibility.
Why Mangools?
Mangools uses the top 5 best tools for forming an effective SEO campaign, uses mobile and desktop ranking for multiple reports and alerts, and designs and SEO metrics campaign based on insights and data than is generated through the software.
Mangools features
Keyword finder for keyword suggestions.
SERP watcher for rank traffic.
SERP checker for google rankings.
Link miner for backlink analysis.
Site profiler for website audits.
Mangools pricing
10-day free trial
Basic $29.90/month
Premium $39.90/month
Agency $79.90/month
Ranklogic
Rank Logic tracker
Rank Logic is a smart, automated SEO tool that can help you track, monitor, and improve your website's performance in search engine results. Its unique capabilities include tracking keyword position and ranking changes, as well as author and content performance. All this information is conveniently available right within your WordPress dashboard, giving you access to dynamic and comprehensive data.
Rank Logic features:
Keyword tracking for position and ranking changes.
Author and content performance analytics.
Automatic tracking of content update events.
Page-level tracking of keywords and SERP movement.
Integration with Google Search Console for data accuracy.
Rank Logic pricing:
1 Site: $47 per year
3 Sites: $87 per year
10 Sites: $137 per year
A truly unique feature of Rank Logic is its ability to automatically track all the events that occur when you update your content. Whether you change a title, add a paragraph, or insert internal links, all these on-page "events" are tracked and noted on your rankings graph. This way, you can directly correlate your content updates to changes in your rankings.
Rank Logic offers a variety of plans tailored to your needs, from single-site coverage to packages that track up to 10 sites. The comprehensive features it provides, such as keyword tracking, author analytics, and event tracking, are included in all packages. Thus, whether you're managing a personal blog or a suite of websites, Rank Logic promises to be an invaluable tool for optimizing your SEO efforts.