Old Albie's words of wisdom may feel a little optimistic at the moment, but there are certainly measures that can be taken to keep the lights on in your Google Ads campaign.
Of course, it isn't feasible for every business in every industry to plough on with Google Ads campaigns at the moment. Indeed, some of Donutz Digital clients have already temporarily paused all digital marketing spending until the crisis subsides.
Equally, however, others are dependent on sales and leads from Google Ads. It's a tap that can't be turned off, for some – even in these most trying of times. Yes, budgets may have to be lowered. Some activity may have to be paused, for greater efficiency.
For those companies who find themselves in a position in which Google Ads campaigns are set to continue, below are our tips to attaining good results during this uncertain period.
Don't Pause, Bid Low
To conserve budget, the temptation is there to pause campaigns en masse. However, once a campaign is paused it's obviously not going to deliver anything. When the tap is turned off the water stops flowing entirely.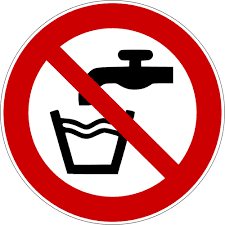 But what if you allow it to trickle? Lowering spend drastically may absolutely be the right thing to do, in your situation. A better way to achieve this, while still allowing for sales or leads to come through, is to lower your bids drastically – as opposed to pausing your campaigns entirely.
Think about it: if a significant amount of your competitors turn off their campaigns then the average cost-per-click (CPC) is going to come down. Potentially by a sizable chunk. If your campaigns are paused, you are in no position to take advantage of this. Infact, you'd be contributing to the industry wide CPC decrease in that scenario. A competitor who doesn't pause would be poised to take advantage.
Instead, give your campaigns the chance to take advantage. Even if it means lowering your bids by 90% to a figure well below the established average CPCs. By doing this, while the volume of clicks is going to be low, any that do come in will be cheap. If they then convert, the return will look very positive.
Ultimately, someone in your industry is going to benefit from cheaper clicks. Leaving campaigns on, with reduced bids and budgets, gives you a horse in the race. Turning campaigns off entirely doesn't.
Turn Off Conversion Based Smart Bidding
Smart Bidding options on Google Ads are getting stronger and stronger. Many of you may be using the likes of Target CPA (Cost Per Acquisition), Target ROAS (Return On Ad Spend), and Maximise Conversions to great effect.
However, one big blind spot for conversion based smart bidding options is the algorithm's failure to handle change on a big scale. In this current crisis, conversion volume is likely to drop in many industries, along with clicks and impressions. The likelihood of your smart bidding strategy comfortably handling this change is low.
For best results during the upcoming period, considering changing to Manual CPC for the time being or other smart bidding strategies such as Target Impression Share or Maximise Clicks – dependent on your KPIs.
Focus On Lower Funnel Activity
Of those advertisers lucky enough to be in a position in which they can still commit spend to Google Ads, it's still likely that a budget reduction will be required.
If that is the case, the first port of call should be to pause any upper funnel awareness building campaigns. The obvious examples would be YouTube and Display campaigns. At a time like this, these campaigns shouldn't be taking budget from lower funnel Search activity.
Channel your budget into the campaigns that bring conversions and save the awareness building tactics for when things start to normalise again.
Adapt To Current Events
Your customers have been impacted by the coronavirus outbreak. So has your business. Take the time to adapt your ad text and your landing page, to reflect the changes in your industry caused by current events. If you have any reassurance elements, such as guarantees, refunds, or free cancellations, now is the time to put them front and centre of your ad and website messaging.
Conclusions
There are still opportunities to succeed on Google Ads, despite the current crisis. To summarise:
Bid down, in order to avail of cheaper clicks. Don't pause, if it can be helped, as then you're out of the race and giving competitors the chance to win those cheaper CPCs.
While volume is likely to decrease, the returns could look very efficient with a low bid model.
Conversion based smart bidding strategies are likely to get confused by the sudden changes in impression, clicks and conversions. Think about switching to Manual CPC, Target Impression Share or Maximise Clicks.
If budget has to be reduced, cut back on Display, YouTube and top of funnel keywords. Double down on the campaigns that bring conversions.
If your service is impacted or changed by current events, acknowledge this exceptional situation on your landing page and in your ad text.
Push reassurance elements such as guarantees, refunds, and free cancellation.‍