French Speaking Senior PPC Manager in Dublin
We are looking for a Google Ads, Bing search marketing bully to help our clients make more money.


  Full Time

  Dublin, Paris, Europe
I am the founder of Donutz and I personally want to introduce you to this opportunity I have for you.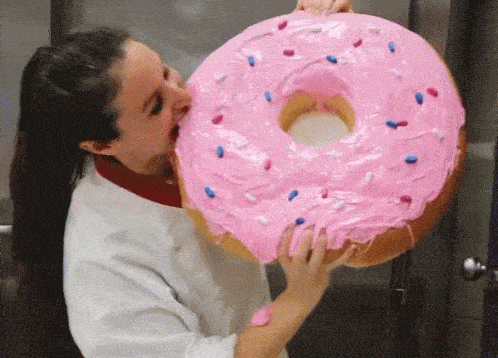 I am looking for a talented Google Ads / Adwords expert to join the Donutz family
Do you want to become a real PPC boss?
You like PPC and you like contact with customers. Do you want to get involved, grow and learn as much as possible?
You are autonomous and know how to manage an account "from A to Z" (analytics, Data Studio, Google Tag Manager etc.)?
You're customer-centric, NOT Google-centric and you can read between the lines, especially when it comes to their smoky recommendations?
Are you involved in other PPC platforms such as Facebook Ads and do you want to work on other acquisition channels?
You're almost wondering if you're going to freelance, or are you currently freelancing. Or better yet, have you already set up a website or a start-up?
If you tick all the boxes above, there's a good chance we're right for each other. ⚡️
join a young team where everything is to be done
work with an innovative agency that aims to provide the best PPC service in the world
work with talent and learn the best in PPC
working in an international context
You already know this, but as a reminder, you will be the main contact for your French or international clients (if you manage in English of course) and responsible for their Google Ads account. You know exactly what to do to improve a PPC account within minutes of looking at one. You know how to communicate and you know how to stay in touch with your clients and make them happy by delivering results.
The only thing that is slightly different is that you will be your own boss and you will run your business as your own small company, but at Donutz. We are open to freelance status and remote working. Ideally, we'd like you to be based in Dublin as this is where the core PPC business and software development of our PPC solutions is based. Alternatively, if you're more motivated to have an office, we're in the process of re-opening a studio in Paris.
The little extras, or our special toppings
Donutz offers an innovative working environment where you can be an intrapreneur and be rewarded for your efforts. You will be working in a highly technical team. We have 2 developers working 100% on PPC and automation projects and we offer a simple, indexed salary based on your own income.
It's not done yet (I don't want to make any false promises), but I'm working on a model that would allow us to work from wherever we want, especially during the summer. I did it this summer with COVID and it wasn't too bad. I know the weather in Ireland can be fickle, so why deprive yourself of a bit of sunshine when you can work from anywhere, right?
I want the members of my team to be able to develop and grow in their work, but also in their personal lives. In agencies, the problem is often the pay. I really want to find a model that will allow you to project yourself into the future with Donutz.
So Donutz's job is to make your life easier and optimize your productivity by creating the tools you need to achieve your business goals.
I think the thing that made me want to be an entrepreneur was to be able to do cool things, manage my work environment but also to feel that if I work well/hard that I am rewarded for it. Especially as I was the type to give it my all, but in the end zero gratitude from my employers. I really don't want you to feel that way.
Money isn't everything, but it helps a little, doesn't it? That's why I've set up a remuneration system that rewards your own performance, your commitment, but also your efforts and application.
In concrete terms, you will earn between 35 and 60K depending on your own performance.
A bit of Growth Hacker / "out-of-the-box thinking
You understand that success will only come from you
You can learn on your own via Google, Udemy, or YouTube.
You remain humble
You babble well in English and if you speak another language, well, that's great.
You touch a bit of Webflow or wordpress. Basically, you're able to create a landing page.